Your body has an innate ability to heal itself from injury. Kinesiology is your tool to help it function at its best.
An injury may occur to any structure or function of the body. This may be caused by psychological, mechanical, thermal, chemical, electrical or radiational trauma. 
Healing is usually activated as soon as the injury occurs and goes through three stages.
Inflammation: A vital part of the immune system that protects the injury from infection while also working to repair the wound.
Repair: This is when the tissues begin to repair. The main structural protein for the tissues in our body is Collagen.
Remodeling: once the site is repaired, the area needs to under go remodeling or maturation. This helps ensure that the tissue returns to proper function.
There are so many factors in each of these three steps, its quite a complex process, Yet, our bodies know exactly what and how to do so. Sometimes however, there are factors in our life that may impair any or all of these processes. Does your body have all the resources it needs? vitamins, minerals, opportunities for physical and emotional rest and recuperation. Is the bodies immune system functioning effectively? Is their trauma, emotions or belief systems inhibiting the healing process.
In Kinesiology we work HOLISTICALLY. Mental – Emotional – Structural – Biochemical – Environmental- Energetically
During a kinesiology session we aim to.
Reduce pain

and

inflammation

Energetically activating the healing process,
Reduce stress in other areas of the body and its functions.
Release the energetic and emotional memory of the trauma from the body.
Identify factors that will help improve and facilitate the healing.
How do we do this?
Your Body already knows what it needs to heal itself. Kinesiology has an incredible tool called muscle testing. it allows us to tap into information held withing the body about imbalances, stressors, and its resource needs.
What Do we do?
Look at the structure. muscles, ligaments, skin and other structural factors around the area (not just the place there is pain, ensuring they are all working properly.
Balance all the energetic pathways that relate to the area of concern.
Assess resources that the body needs to improve the bodies healing.
Identify and release/re-pattern emotions , belief systems and mental and physical patterns that may be inhibiting healing.
What should I expect?
Its hard to tell you exactly what you will expect in a session or how you will feel after. It will greatly depend on how long you have had the injury, and how much you are willing to allow it to heal. For those that have had an injury for a long time may either have a miraculous revovery over night (usually this is when the physical body has healed already but its the emotional memory of the trauma that has been creating the pain) for others it may take a few sessions and some homework to get to the core of the issue. For those with acute injuries, you may notice a reduction in pain and improvement in flexibility after each session as your own innate healing abilities are activated within each session. It is important to still follow the direction of your medical practitioner throughout the healing process.
Activate your bodies own healing abilities. with Kinesiology!
If you want to lern a bit more about your bodies healing process, this little video is short and conscise!
Please note: Be Your Potential Kinesiology does not provide medical advice, diagnosis or treatment. We do not advise you to disregard professional medical advice or delay in seeking it because of something you have read on this website.
Testimonials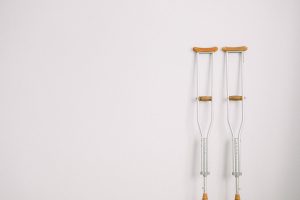 I broke both my Tbones in my lower leg playing with the kids at work. Unfortunately the healing process wasn't going too well. PLUS it had set a few degrees out. I had been to the physio the day previously and was due to go again the next day, but I thought I would see what Jess could do to help me. After the session I felt less pain and more fluidity in my movements and my physio the next day was dumbfounded about how much flexibility I had gained. I have chosen to get the leg broken again and reset straight, so I will be back for some more treatments. – A. Rodgers